"Eurovision Young Musicians-2018"
программа
О программе
Edinburg will soon be welcoming the 19th Eurovision Young Musicians 2018 participants, and for the first time ever the Russia-Kultura TV channel audience will have the unique opportunity to follow this prestigious contest and to support Ivan Bessonov, a pianist from Russia. On July 24 Ivan celebrated his sixteenth birthday, so the young talent can be congratulated on this event as well.
The Eurovision Young Musicians is a biennial competition hosted by one of the Old World cities on the initiative of European Broadcasting Union (EBU). The organizer aims at supporting young talents by giving an opportunity to perform on the best stages all over the world for the classical music admirers. Such help can be truly valuable for aspiring artists, as the EBU is the biggest media alliance, which brings together members from 56 European countries and has dozens of partners in America, Asia, Africa, and Australia. Collectively they reach the audience of over one billion people.
The first edition of the competition took place in 1982. There is no limitation on the choice of the instrument; pianists, violinists, cellists, as well as a clarinetist, a flutist, and a violist were among the winners. The participants are not older than 19.
The competition has a two-part semi-final and a final. The semi-final will take place in Edinburg on August 18 and 19. Representatives from 18 countries will demonstrate their skill by performing an 18-minute program. The Russia-Kultura TV channel will broadcast these concerts on August 21 and 22. The final will be broadcast live on August 23 at 9:30 p.m. The winner will be decided by the jury, which includes such maitres as Sir James Loy MacMillan, a Scottish composer, and Marin Alsop, an American conductor.
Ivan Bessonov, despite being young, has significant performing experience. He is twice a laureate and the Audience Choice Award winner of the international Grand Piano Competition (Moscow) and a finalist of the Blue Bird (The Russia-1 TV channel). Ivan is also a diploma winner of the Nutcracker international television young musicians contest organized by the Russia-Kultura TV channel. The Nutcracker participants have represented Russia at the Eurovision Young Musicians more than once. They are Dmitry Mayboroda and Daniil Trifonov, pianists, and Anastasia Kobekina, a cellist. Other Eurovision Young Musicians participants from Russia are Anna Airapetianc, Nikolai Tokarev, and Dinara Najafova.
So, we will be following the performance of young European musicians in Edinburg and on the Russia-Kultura TV channel!
Ivan participated in the established young talent contest Sinyaya Ptitsa (Blue Bird) and was selected to represent Russia at the Eurovision Young Musicians 2018 in Edinburgh.
Ivan Bessonov (born in 2002) is a young Russian pianist. He started to play piano at the age of 6. Now he studies at the Central Music School at the Moscow State Tchaikovsky Conservatory.
Ivan performs recitals and concertos in Russia and abroad, participates in various music festivals. He works with the State Symphony Orchestra of the Republic of Tatarstan and the Symphony Orchestra of the State Academic Capella of St. Petersburg, with outstanding contemporary conductors – Valery Gergiev, Vladimir Spivakov, Alexander Sladkovsky and others.
In 2016, he presented a solo program at the Mariinsky Theater in St. Petersburg.
Ivan also composes music, in 2015 he made his debut as a film score composer.
Musical achievements:
2015 – Grand Prix at the Chopin`s International Youth Competition (St. Petersburg)
2016 – Laureate of the contest of the Government of St. Petersburg "Young talents"
2016 – Laureate and winner of the Audience Choice Award of the International Grand Piano Competition (Moscow)
2017 – Laureate of the Astana Piano Passion-2017 International Competition (Astana, Kazakhstan), 1st Prize
2017 – Finalist of the TV contest "Blue Bird" (TV channel "Russia")
2017 – Laureate of the contest "Young talents of Russia", 1st prize
2018 – Laureate of the Second International Grand Piano Competition (Moscow)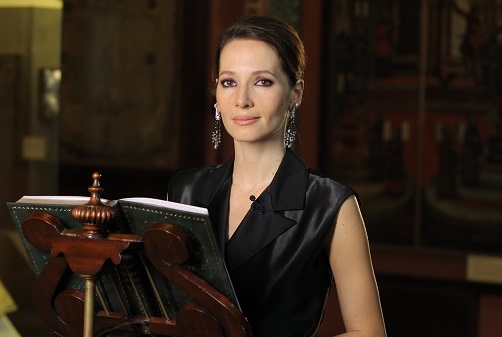 Author: Vadim Shults
Daria Zlatopolskaya, TV presenter: «Our jury made a decision which was based on the musical talent of the contestants. Without any doubt, Vanya is a a talented pianist. He is a laureate of the Grand Piano Competition. But he is a great man too. He is a wonderful older brother! When he was playing with his brothers, he tryed to help them. Denis have noticed that Vanya tryed to emphasize the game of boys. In the third season of the project, Vanya supported the participant Veronika Ilyukhina, performing with her and leading her to the finale.Finally, his participation in the concert of the memory of Kemerovo was like a real revelation. When he played Mozart, he managed to present a great music, as if Mozart's music was mused and mourned. As members of the jury admitted, this performance was the decisive factor during the choosing a representative of Russia at the «Eurovision».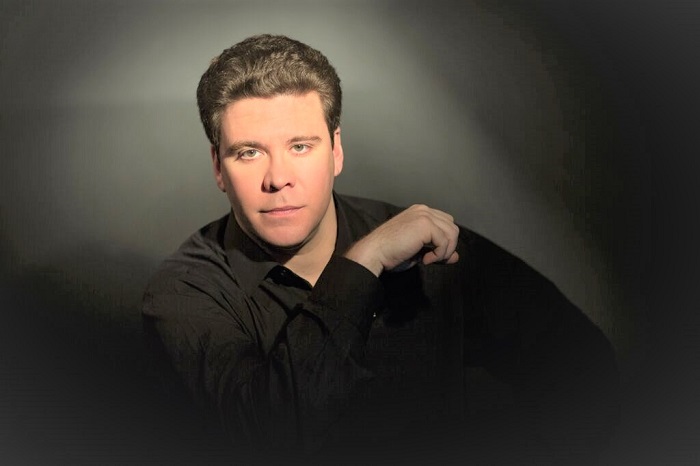 Author: Vadim Shults
Denis Matsuev, the pianist: «First time I met Ivan during the Grand Piano Competition. According to his application I understood that Vanya was a great person with extraordinary talent. When he was playing at the contest, we understood that he was a really revelation. He became a laureate of the Grand Piano Competition, began to play in great halls, perform on stage with Valery Gergiev and Vladimir Spivakov, take part in festivals like «Stars on Baikal» and «Crescendo». After that, he moved from St. Petersburg to Moscow and entered the Central music school at the Moscow Conservatory. Right now his activity is expanding, and the repertoire is replenished. It would be no exaggeration to say, that all members of his family a very taleneted. He has two brother-violinists, who also have a great success. Vanya can play in all epochs and genres: ancient music, music of the Romantic era, modern compositions. It is important that he has his own compositions, so Vanya tries himself as a composer. He has acting skills and improvisational skills too. Therefore, his participation in «Eurovision» is an absolutely deserved history. I believe in his talent, I believe in his artistry, and I hope that he will show himself on the best side».
An interview with Ivan Bessonov, a participant of the 19th Eurovision Young Musicians 2018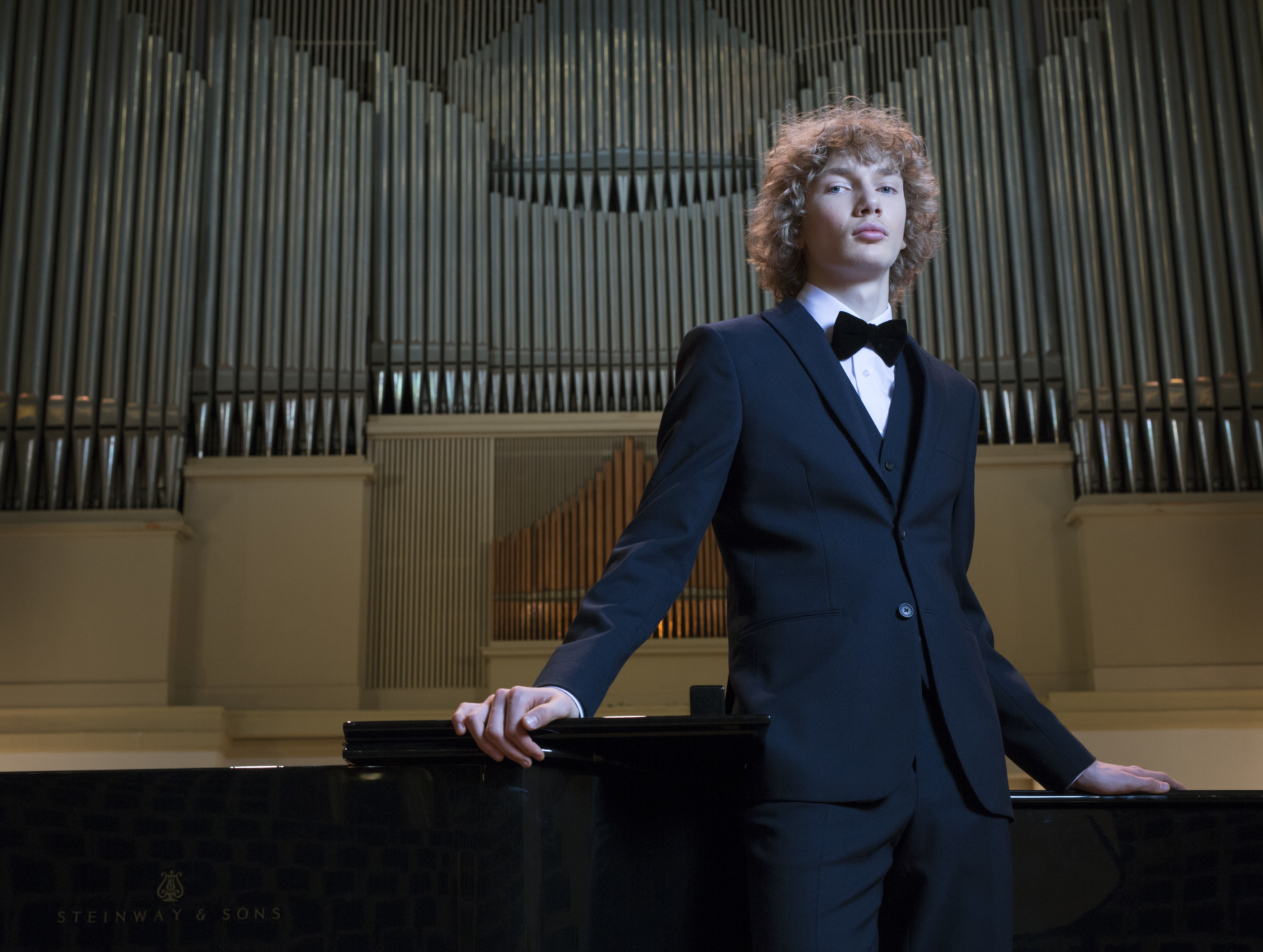 Author: Vladimir Shirokov
The Eurovision Young Musicians 2018 is coming! Representatives from 18 countries will arrive in Edinburg to demonstrate their academic music skills. Russia will be represented by Ivan Bessonov, a finalist of the all-Russia Blue Bird television song contest, a diploma winner of the Nutcracker international television young musicians contest, a laureate of Grand Piano Competition, and of other prestigious contests. Here is an exclusive interview with Ivan Bessonov by our reporter Yuliya Zinkovskaya.
Yu.Z. – Was it difficult to grow up in a family of professional musicians? You started playing the piano at the age of six. Have you ever thought of a different vocation?
I.B. – Actually, our mum and dad (I have two younger brothers-violinists) have studied almost everything in music on their own, and whatever they lacked in terms of professional training, they decided to give it to us to the fullest extent possible. It was hard at first, as my dad, who was teaching me to play the piano, didn't excuse a single inaccuracy. We used to struggle over a few complicated bars for many hours. Such regime excluded any thoughts about a different vocation.

Yu.Z. – You go to the Central Music School, where musical subjects are followed by non-musical ones. For example, physics or maths goes after solfeggio. Do you like to shift your attention between different subjects, or is there only music in your world?
I.B. – There is no problem with shifting attention. All subjects contribute to the global picture and even enrich music to some extent. However, my most favorite subject is solfeggio.
Yu.Z. – They say, those children, who are keen on music, don't like doing sport, and vice versa. Do you agree?
I.B. – I totally disagree! In fact, I believe, child-musicians are those who should do sport as actively as possible. But they should be very careful not to get injured, as their bodies also serve as continuation of the musical instruments. Practicing music for many hours is very harmful for the body, so it absolutely needs both physical and mental rest. I adore sport, even too much! I constantly either hit myself, or stretch something, or get a bruise, but I can't help it…
Yu.Z. – How would you evaluate your artistry skills, which are often necessary for performing at a concert? I know that as a child you used to make up and act out some sketches. Do you do it now?
I.B. – I think there is no sense coming on stage if one has no artistry, no special emotional make-up. The audience not only listen, but also watch. To watch what is going on with you on stage is critically important. Otherwise, it would have been possible to simply record the music and turn it on in the concert hall. My brothers and I improvise and act out sketches and whole scenes at home, but as for public performances, I try to act anything out with the help of music.
Yu.Z. – Do you often pick up a book? What kind of books do you prefer?
I.B. – I read a lot, and I read greedily. It's a big problem, I need time for practicing the piano, and for, say, maths, and then I have a complete set of Chekhov's works on my desk. I have read almost everything, Chekhov is an awesome author and an amazing person. I simply adore him! I also like Jack London, Bulgakov, Mark Twain's late works, Pushkin, and many others.
Yu.Z. – You perform the greatest classical pieces of music on a daily basis. And what music do you have in your CD player?
I.B. – It may sound strange, but I don't like modern pop-music. I have some different kind of musical thinking, I guess, and pop-music lacks some information and emotion, that might have been of value for me. So, at present I'd prefer to avoid any pop-concerts. But jazz is a different story! I enjoy listening to jazz improvisations of many artists, and I'm glad I managed to attend Denis Matsuev's live performance. His jazz improvisations, as well as his father's (Leonid Matsuev), have long ago disturbed the peace in our family.
Yu.Z. – Three years ago you made your debut as a composer, having written a piece of music for Varicella, a documentary by Viktor Kosakovsky. How many pieces are in you musical portfolio now?
I.B. – Quite a number of pieces, but not so many as I'd like to. I'm constantly writing. It's another matter that I don't always have enough time and energy to pay proper attention to it. I manage to notate some pieces and simply video record others. I feel I should write more, but how do I find time for it? I still need to go to school!
Yu.Z. – In 2015 you took part in the Nutcracker young musicians contest, held by Russia-Kultura TV channel. A year later you participated in the Russia-1 TV channel's Blue Bird project. What did these contests mean for you?
I.B. – It's amazing how, despite the contest results or the awards won, interesting performances were followed by a huge number of invitations to take part in all sorts of concerts and festivals. All of a sudden, I found myself to have visited half of the world – from Africa to the Far East.
The Nutcracker is a very demanding professional contest for young musicians. It is very closely followed by famous educators and outstanding conductors. My brother Danila even performed his own piece of music, written for the Nutcracker, with Moscow Virtuosi under the baton of Vladimir Spivakov.
The Blue Bird contest is simply a festivity, a fairy-tale, a gift. The Russia-1 TV-channel team together with Daria Zlatopolskaya created an amazingly sincere project with deep respect towards the little heroes. And this project presents the children with a vast audience of their art admirers.
Yu.Z. – You are going to represent Russia at the 19th Eurovision Young Musicians competition in Edinburg. Could you tell us a few words about the preparation for the competition. What will your performance be about?
I.B. – I wouldn't call it a competition, wouldn't even use the term. Music is, before everything else, some sort of spiritual hunger, it is an international, probably even universal language for expressing something inexpressible, something that is far beyond human understanding. How could the result be divided into first, second, and third place? It will be a concert, and even the smallest concert demands absolute sincerity, commitment, and love. My performance will be about my feelings and emotions, about my love to the works of great composers, about my attempts to unriddle and communicate what they felt while writing their music. And of course I will be struggling to give joy to people.
Our viewers are given a unique opportunity to watch Ivan Bessonov's performance at the Eurovision Young Musicians in Edinburg! The Russia-Kultura TV channel will broadcast the semi-finals of the Eurovision on August 20 and 21. The final will be broadcast live on August 23 at 9:30 p.m. Don't miss it!
More to watch:
The Observer featuring Denis Matsuev, Ivan Bessonov, Daria Zlatopolskaya and Alexandra Dovgan
Participants of the "Вue Вird" came to the airport to spend Ivan Bessonov on "Eurovision Young Musicians-2018"
Конкурс молодых музыкантов "Евровидение-2018". Иван Бессонов. Фото: Владимир Широков. / "Eurovision Young Musicians-2018". Ivan Bessonov. Photo: Vladimir Shirokov